Born Bernard Kwadwo Amoafo, Kwadwo Sheldon is a Ghanaian YouTube personality and content creator who has made a significant mark in the realm of content creation and YouTube. 
How old is
Kwadwo Sheldon?
He was born on September 14, 1994, in Kwahu Pepease in the Eastern Region of Ghana. This makes him 29 years of age as of 2023
Kwadwo Sheldon's Educational Background
Sheldon's educational background includes attending Pepease Presby Junior High School for his junior level (JHS) of education and Sonrise Christian High School for his senior high education (SHS).
Kwadow Sheldon's YouTube Career
Sheldon's work has earned him recognition as a prominent figure within the Ghanaian content creation and YouTube community.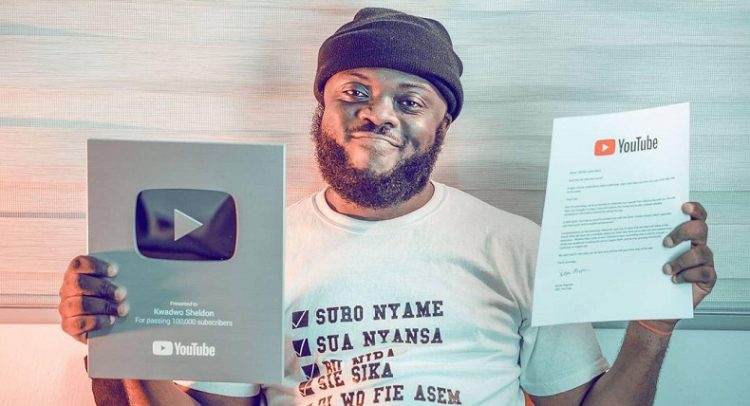 He has a substantial and dedicated following, with over 480,000 subscribers on his YouTube channel. His content spans a wide spectrum of topics, including social dynamics, sports, entertainment, cultural phenomena, and news developments, not just within Ghana but also across the African continent and the broader global stage.
Sheldon is known for his unique perspective and commentary on current events and trending topics, offering in-depth analysis, discussions, and often lighthearted commentary.
Kwadow Sheldon's net worth
He has an estimated net worth of around $400,000, making him one of Ghana's wealthiest YouTubers.
 About Kwadwo Sheldon Studios
Kwadwo Sheldon Studios is a creative powerhouse that has embarked on a mission to instigate a digital renaissance, not limited to Ghana's borders but radiating across the African continent and stretching its influence globally.
The studio's vision extends beyond the ordinary, aiming to establish fresh standards, infuse innovation, and elevate the very essence of digital content.
Through their creative output, they aspire not only to entertain but also to educate, enlighten, and engross audiences on a global scale.
Conclusion
Sheldon's rise to prominence in the digital media landscape is a testament to his creativity, dedication, and hard work. His youthful energy and unique perspective have propelled him to success, making him a prominent YouTube personality and content creator.
As he continues to create and share content that resonates with his viewers, Sheldon's impact on the digital media landscape remains profound. His ability to navigate the ever-evolving digital sphere while staying true to his unique style and voice demonstrates his enduring relevance and influence in the realm of online content creation.
Source: MyNewsAfrica.com